Last Updated 28 Jun 2023 | By Enda McElhinney | Commercial content | 18+ | Play Responsibly | T&C Apply | Wagering
June 8th 2023, 9:55 am
By Enda McElhinney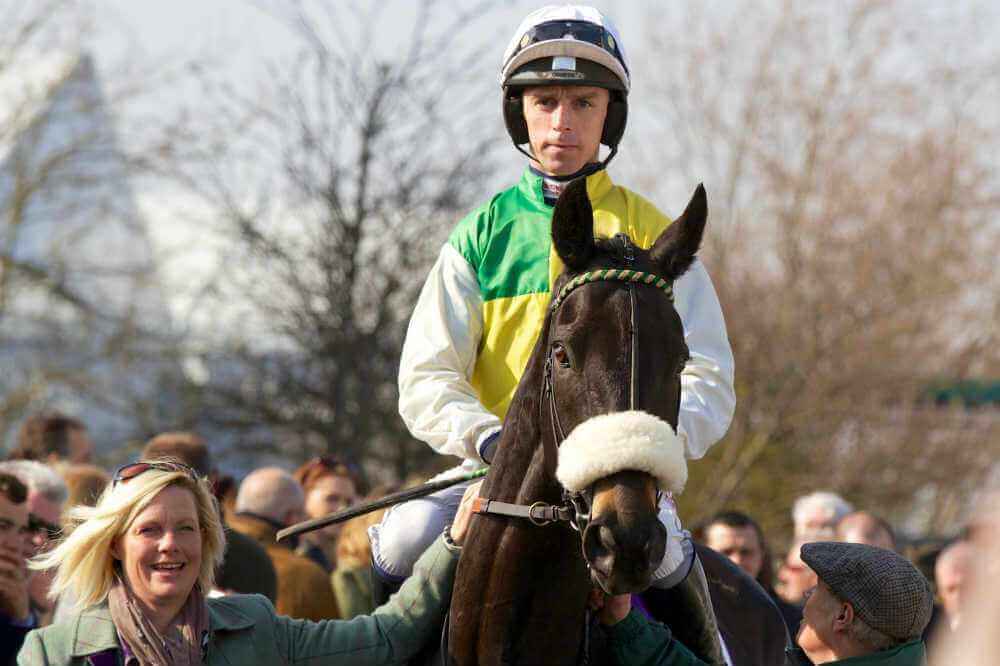 Photo by Dan Heap is licensed under CC BY 2.0
Grand National-winning trainer Oliver Sherwood will hand in his training licence in the coming weeks to take up a position as assistant to Harry Derham it has been confirmed by both parties.
Sherwood began training all the way back in 1984, with the 2015 Grand National win of Many Clouds providing one of the highlights of his near 40-year career.
Derham, who began training under his own steam in December, believes Sherwood will be a "huge benefit" to his burgeoning operation after he announced his retirement on Monday.
Many Clouds the standout moment in Sherwood's career
A former champion amateur rider, Sherwood was a Grade 1-winning trainer in his time, but the most famous winner of all was Many Clouds when he scooped the Grand National at Aintree in 2015 under Leighton Aspell in the colours of the late Trevor Hemmings, so synonymous with the race.
Having been given the all-clear from cancer last spring, Sherwood has met with more tough times in his personal life after the recent death of close friend Richard Aston, while dwindling numbers in his yard compared to some of the powerhouse UK bases have made life tough.
He's happy to be moving on to the next chapter with an eager outlook, but admits that he wants the chance to focus on somethings outside of racing with his wife, Tarnya.
"There's no way I can get out of the game, it's in my DNA, I've got to be involved with horses," he said.
"It's something which has been bothering me for the last four or five months, knowing I didn't have the horses, so you've just got to be realistic. Obviously with my illness and with Richard Aston passing, that rather frightened me. When you are involved in racing it is 365 days a year, 24 hours a day and there's more to life than training racehorses. Our son lives out in New Zealand and there are one or two things we want to do before it is too late, if you know what I mean."
Derham's delight at securing knowledgeable sidekick
Derham has already enjoyed a fine start to his career after departing his post as assistant to his uncle and champion trainer Paul Nicholls, sending out 14 winners from December to May.
Now that he is standing on his own two feet, the young trainer knows the value of having a strong assistant with him. He says it was a no-brainer to grab the opportunity when it came along.
"It's not been in the works that long but in a short space of time we've talked about it a lot," he said.
"It's fairly obvious that Oliver will bring an awful lot of experience and knowledge to what I'm trying to do and he's a big positive to my business. We had a very good start but that's all it was and we want to keep progressing and getting better. Someone like Oliver seeing what we're doing is going to be a huge benefit – he can fine-tune and help me improve."
Derham, 28, will have Sherwood involved at his yard later in the summer.
"I'm still going to be calling the shots and he's going to come and enhance what we're doing. In terms of his role it's going to be hands on with the horses and another set of eyes. I already have a great senior team in my sister Amy and head lad Graham Baines and all three of us think Oliver can only add to that – someone of his temperament is going to be a help."
Latest News
October 26th 2023, 1:24 pm
RACING-ENG-NATIONAL Jockeys ride their horses after starting the Grand National horse race on the final day of the Grand National Festival at Aintree Racecourse on April 6, 2019. Oli SCARFF / AFP The most famous steeplechase in the world, the Randox Grand National at Aintree, is set to undergo some significant change from 2024 onwards […]
October 11th 2023, 12:27 pm
Image via @GBRacing on X Trainer Christian Williams is looking forward to the journey that he hopes will bring him to Aintree in the spring with star staying chaser Kitty's Light for a tilt at the Grand National. The Ogmore Castle-based handler is adamant that Kitty's Light is 'made' for Aintree in the spring and […]
September 20th 2023, 10:43 am
Image via @RacingTV on X Grand National hero Corach Rambler is likely to begin the new season at Kelso in late October, says trainer Lucinda Russell. The three-and-a-quarter-mile Edinburgh Gin Chase at the Borders track on October 28th is being touted as a starting point for a horse with Cheltenham Gold Cup aspirations this season. […]