Last Updated 10 Oct 2023 | By GrandNational.org.uk | Commercial content | 18+ | Play Responsibly | T&C Apply | Wagering
Royal Ascot is one of the biggest weeks in the racing season. On top of five days of outstanding racing, plus all the pomp and pageantry that comes with it, we'll have a great range of exciting Royal Ascot free bets and betting offers to take advantage of.
Best Royal Ascot offers 2023
We've collated the best Royal Ascot betting offers and free bets currently available to save you the time and effort of searching the top betting sites yourself.
Royal Ascot 2023 – All you need to know
Royal Ascot gets lots of media coverage throughout the week it's on, so here are some key facts and figures to help you get up to speed during what's sure to be a thrilling week of action.
When is Royal Ascot 2023?
Royal Ascot is a five day festival of top quality flat racing which takes place in the latter half of June each year. It begins on a Tuesday and runs right through till Saturday, with Royal Ascot 2023 scheduled to start on June 20th with the final day on June 24th.
What are the feature races at Royal Ascot?
The Queen Anne Stakes is traditionally scheduled as the curtain raiser to Royal Ascot, but there are high calibre throughout the five day, with Wednesday's Prince of Wales's Stakes, Thursday's Ascot Gold Cup, the Coronation Stakes on Friday and the Queen Elizabeth II Jubilee Stakes on Saturday likely to provide the biggest highlights.
Why is Royal Ascot so famous?
Royal Ascot isn't just famous for the horse racing. Each day of the Festival begins with the Royal Procession, where at 2pm the monarch and other members of the royal family make their entrance down the straight mile of the racecourse. As they arrive, the National Anthem is played, and the Royal Standard is raised, to mark the start of the day's racing.
The tradition was initiated by King George IV and has been upheld ever since. Queen Elizabeth II owned many horses, loved a day at the races, and attended Royal Ascot on many occasions. King Charles III doesn't have the same passion for racing, but is expected to continue the tradition at Royal Ascot 2023 alongside Queen Camilla.
Is there a dress code at Royal Ascot?
With the royal family present, much of the crowd dress accordingly. The Royal Enclosure in particular has a strict dress code, but across the course you can expect to see men in top hats and women in glamourous outfits.
Royal Ascot schedule and runners
The likely runners have now been announced, and there's betting and relevant Royal Ascot offers available at all the best betting sites.
The biggest races and 2023 Royal Ascot favourites and betting odds are as follows.
Royal Ascot Day 1 favourites – Tuesday 20th June
Royal Ascot Day 2 favourites – Wednesday 21st June
Odds correct on 21st June 2023 and are subject to change
Royal Ascot Day 3 favourites – Thursday 22nd June
Odds correct on 21st June 2023 and are subject to change
Royal Ascot Day 4 favourites – Friday 23rd June
Odds correct on 21st June 2023 and are subject to change
Royal Ascot Day 5 favourites – Saturday 24th June
Odds correct on 21st June 2023 and are subject to change

Betting on Royal Ascot 2023
Billed as the seasonal event of the year, Royal Ascot spans five day across June, and attracts fashionistas and millions of pounds of bets. Seasoned horse racing fans, as well as more occasional punters, flock to the high street bookmakers or open new online betting accounts to get involved in Royal Ascot betting. Royal Ascot 2023 will be no different, and there will be numerous Royal Ascot free bets, enhanced odds and betting offers to take make the most of.
Royal Ascot betting offers and promotions
As well as Royal Ascot free bets, many betting sites will also offer other promotions across the five days. Here are the most common Royal Ascot promotions you can expect to see.
Royal Ascot enhanced odds
Royal Ascot epic odds, flash odds and happy hour promotions, from the likes of William Hill, Paddy Power and bet365, are where you'll find enhanced odds for a limited period in the hours leading up to the biggest races at Royal Ascot. This means if you shop around you may well be able to get 4/1 on a horse that most other firms are offering 2/1 on. These offers are generally available to new and existing customers. The offers won't necessarily be on a single horse, but may focus on all grey horses, previous winners, a specific trainer, or other areas that are known to appeal to punters.
Royal Ascot extra place offers
Enhanced place terms are another kind of 2023 Royal Ascot offer to look out for. With some fields in excess of 20 runners, finding the winner of the race can be hard enough, so a lot of punters opt to place bets each-way. This combines one bet on a horse to win with another bet on the same horse to place (finish in the top few places). The stake is split evenly across the two bets, so a £5 each-way Royal Ascot bet on a horse will cost £10 in total (£5 on the win and £5 on the place).
With the Royal Hunt Cup at Royal Ascot being a handicap race with 16 or more runners, the minimum each-way place terms are for the first four places. However, a lot of bookmakers will offer enhanced place terms to encourage you to bet with them. Many will increase the place terms to cover 5 or 6 places, with the odd bookmaker paying out on the top 7 or even 8 places if they're feeling particularly generous.
Royal Ascot Non Runner No Bet races
There are often rumours and counter rumours in the build-up to Royal Ascot, surrounding which horses will be entered into which races. Couple this with the possibility of injuries and punters can fear being left without a run for their money on any ante-post Royal Ascot bets. It's therefore worth looking out for any bookies offering Non Runner No Bet Royal Ascot offers as this guarantees you'd get your stake back as cash, which can be used on another horse ahead of the race.
Best Odds Guaranteed on Royal Ascot races
Best Odds Guaranteed (BOG) is a promotion which encourages bettors to get their bets placed early on Royal Ascot race days. Even if your horse's odds increase between you placing your bet and the race starting, say from 3/1 to 5/1, you'd be paid out at the bigger odds of 5/1 if the bet were to win. The exact time Royal Ascot Best Odds Guaranteed offers apply from will vary based on the bookmaker, but typically should apply after 10am on the day of the race.
Royal Ascot free bet tips
There are many Royal Ascot trends that have built up over the years, and they're worth noting in the build-up to Royal Ascot 2023. We can combine these with track conditions, expert knowledge, the latest news and our own hunches to find the best bets for Royal Ascot in 2023. Check out all the latest Royal Ascot news as the Festival plays out.
Useful links and 'how to' guides
While you're here, we've got plenty more that can help you have the best possible experience of Royal Ascot. It's crucial to be up to speed with the key terms and terminology, so you know which ones appeal to your individual needs. Whether you want to know how to bet online, feel like a crash course on each-way betting or you want an all-bases-covered guide including everything from reading form to collecting your winnings, we've got all your needs catered for at grandnational.org.uk.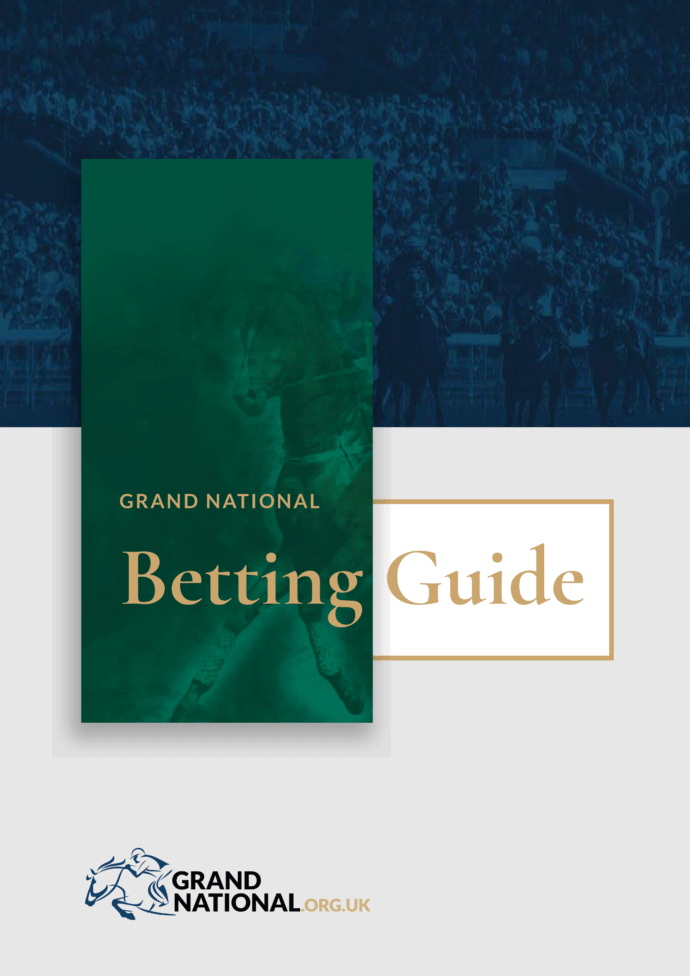 Download our Grand National Betting Guide
2023 Royal Ascot free bets and betting offers FAQs
What date is Royal Ascot 2023?
Royal Ascot will take place from Tuesday 20th June to Sunday 24th June 2023.
Do bookmakers have Royal Ascot free bet offers?
Yes, the majority of good bookmakers will have Royal Ascot free bet offers to attract new customers, and many will also have offers available to their loyal existing customers.
Where can I find Royal Ascot 2023 offers?
We've collated all the best Royal Ascot offers here, on one page, so you can quickly and easily compare and find the Royal Ascot offers that appeal most to you.
What are the best Royal Ascot free bets?
During Royal Ascot, betting sites compete by offering enticing sign-up promotions and incentives to bet with them throughout the week. Each person has their own preferences though, so it's worth comparing the different Royal Ascot free bets on grandnational.org.uk to find the best one for you.
What are the best Royal Ascot offers for existing customers?
Betting sites reward existing customers for their loyalty with a range of offers from Royal Ascot free bets to boosted odds and races with extra places. It's worth shopping around to find the best Royal Ascot betting offers for the horses you want to back.
What is the best day to go to Royal Ascot?
Each of the five days of Royal Ascot has highlights from a racing perspective, although Tuesday is seen as the best day for racing purists to attend. Thursday is Ladies' Day so may appeal most to those looking to dress up, while Wednesday is likely to be the least busy if you prefer to avoid busier crowds.
What is the minimum bet at Royal Ascot?
The minimum bet you can place at Royal Ascot will be displayed by each of the on course bookmakers. The amount is usually set at £2, so if you want to place smaller bets it may be necessary to use an online betting site where the minimum bet is often as low as 10p.
Our Content
*We hope you enjoyed the selection bookies we recommended! Just to be clear, grandnational.org.uk may collect a share of sales or other compensation from the links on this page.
You might also like….