Sweepstake Kit available now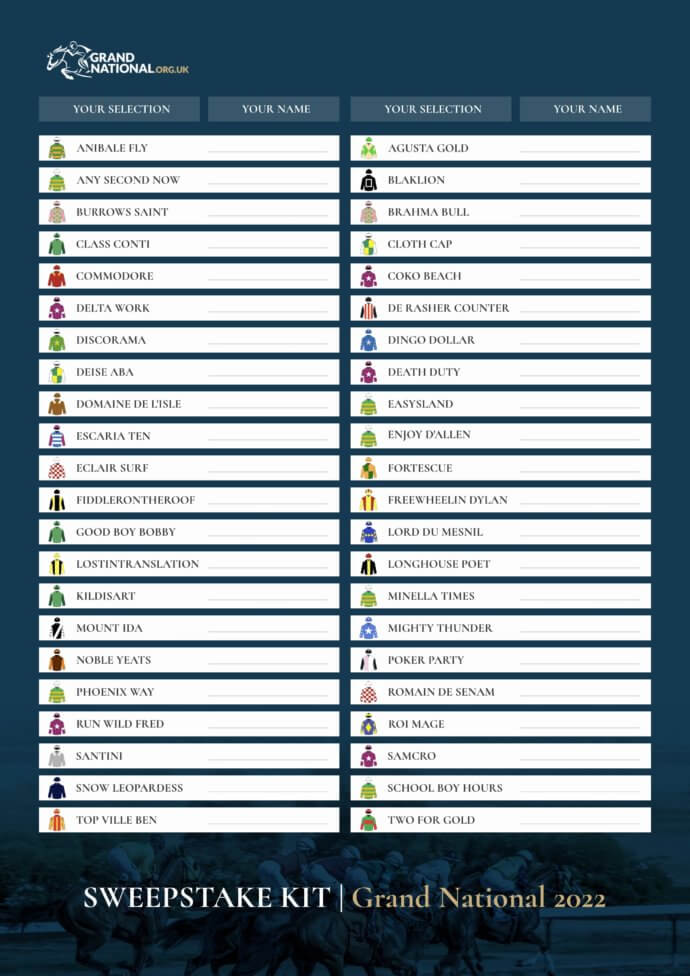 Every year the nation is gripped by the spectacle that is the Grand National, so share in the excitement by downloading your Grand National sweepstake kit to use at work or with friends.
The 40 Grand National Runners will be confirmed on the Thursday before the race. Whether you're a regular or a complete novice, have some fun by organising a Grand National sweepstake, and check out our horse-by-horse Grand National runners guide, for some insight into whether you've picked a likely winner.
How your Grand National sweepstake kit works
Round up a group of 40 friends, family or colleagues. The wider the pool, the better the competition. If you have less than 40 people, fear not. You can be assigned more than one horse.
Print two copies and cut out the runners into individual pieces of paper. Fold them and put them into a hat (or another suitable container). Each person pulls one horse's name out of the hat.
Write the person's name down beside the horse that they selected, and point them towards our Grand National runners page so they can get an idea of their chances.
Then decide how much it costs to enter and randomly draw each horse, inserting people's names in the table on the second copy, to keep a record of who has which horse. Perhaps charge £2 to pick a horse, making an £80 pot.
Make sure you sell all the horses. If you have some left after everyone has brought a horse, check if anyone wants a second or third horse!
You're free to split the winnings how you wish. The winner could take all, or perhaps 1st place wins £40, 2nd place £25 and 3rd place £10, with the final horse to finish getting £5. Just ensure you tell people what the prizes are before selling them a horse's name. Another idea is to donate some of the sweepstake money to a charity of your choice.
Grand National betting offers
If you're one for statistics, odds, calculated risk, sweepstakes mightn't be enough excitement. Take your bets one step further: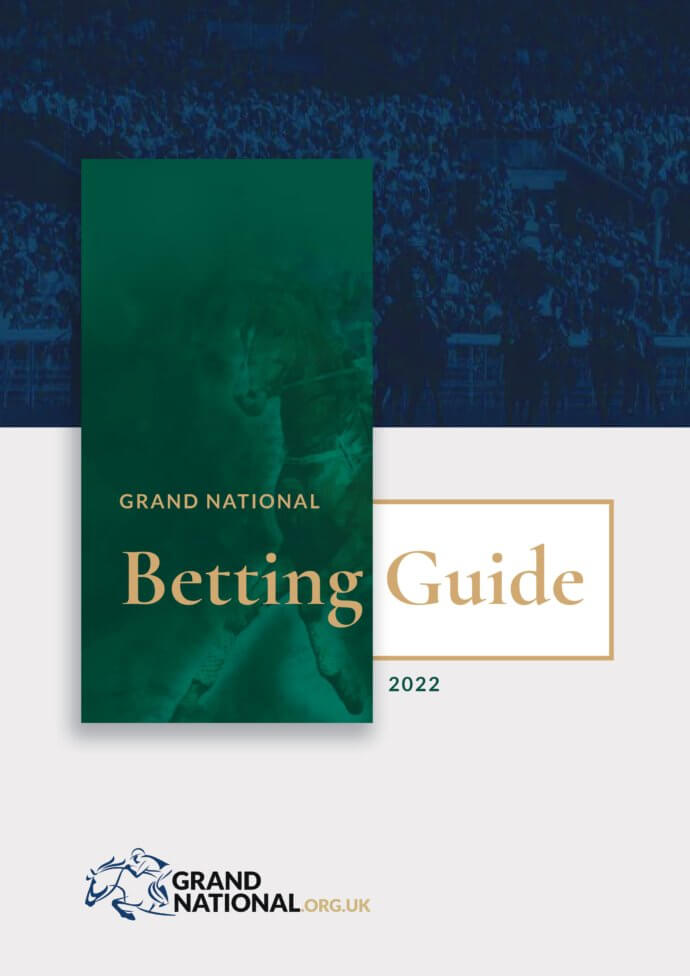 Download our Grand National Betting Guide
You might also like…