Last Updated 24 Aug 2023 | By GrandNational.org.uk | Commercial content | 18+ | Play Responsibly | T&C Apply | Wagering
April 15th 2023, 3:22 pm
By GrandNational.org.uk
The 2023 Grand National proved a good one for punters, as Corach Rambler justified his position as favourite to win at odds of 8/1. Grey backers had plenty of reason to cheer too, for although the long wait for a grey winner goes on, both Vanillier and Gailliard Du Mesnil finished in the top three positions. The full result of the Grand National can be found here, so you can see exactly where the horses you bet on ended up.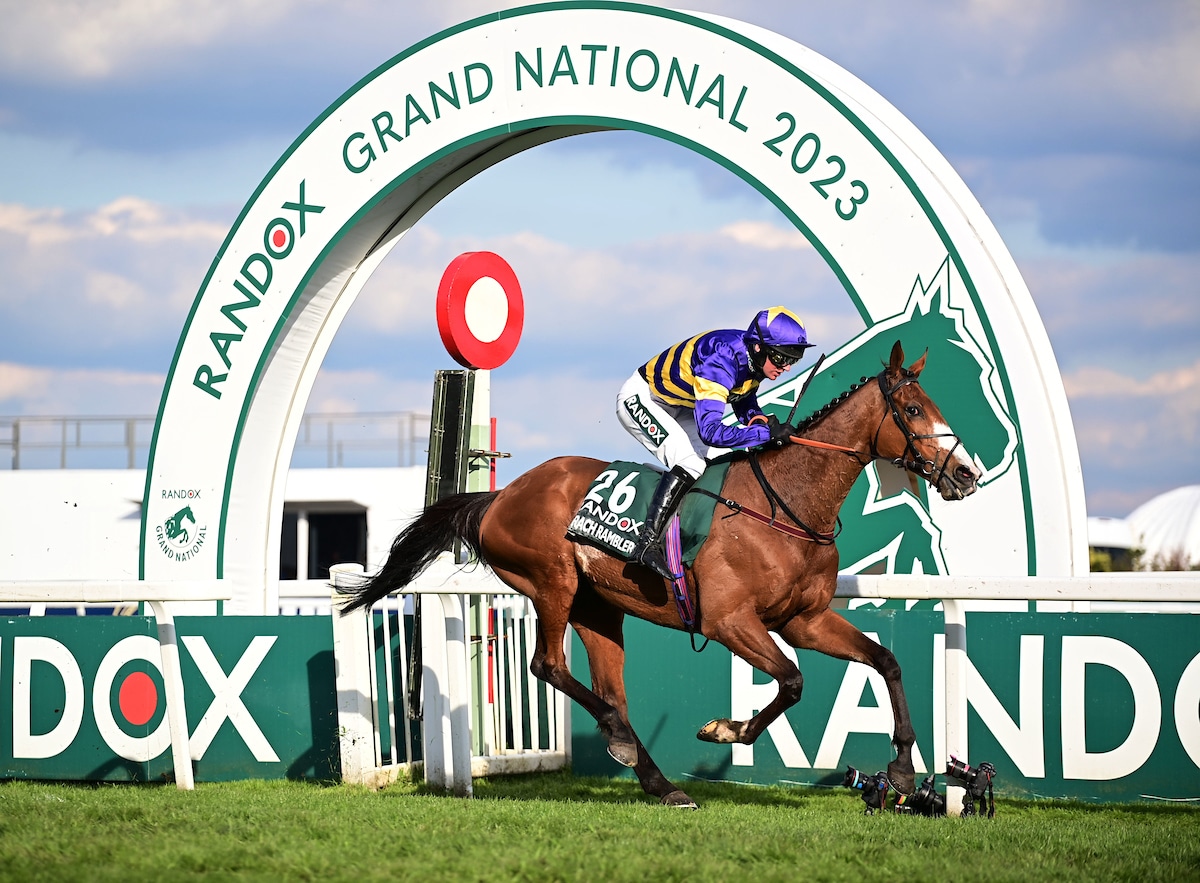 Image via @RacingTV on Twitter
2023 Grand National full results – finishing order
Corach Rambler 8/1 fav
Vanillier 20/1
Gaillard Du Mesnil 10/1
Noble Yeats 10/1
The Big Dog 12/1
Born By The Sea 50/1
Roi Mage 33/1
Mister Coffey 33/1
A Wave Of The Sea 66/1
Le Milos 12/1
Our Power 25/1
Enjoy D'allen 50/1
Fortescue 100/1
Carefully Selected 50/1
Minella Trump 50/1
Francky Du Berlais 125/1
Ain't That A Shame 10/1
2023 Grand National full results – fallers and non-finishers
Unfortunately a number of horses didn't make it round the arduous Aintree course. Their performances can be found here.
Pulled Up
Any Second Now
Capodanno
Coko Beach
Cape Gentleman
Velvet Elvis
Dunboyne
Back On The Lash
Unseated Rider
Galvin
Delta Work
Lifetime Ambition
Longhouse Poet
Darasso
Diol Ker
Mr Incredible
Cloudy Glen
Gabbys Cross
Recite A Prayer
Eva's Oskar
Fell
Fury Road
Sam Brown
The Big Breakaway
Hill Sixteen
You might also like…