Last Updated 26 Apr 2023 | By GrandNational.org.uk | Commercial content | 18+ | Play Responsibly | T&C Apply | Wagering
The Going is a phrase that comes up in commentary and previews whenever you watch horse racing, so understanding what it means can really enhance your viewing experience, as well as helping you pick the best horses to bet on.

18+. Play Safe. From 00:01 on 18.10.2022. £30 bonus. New customers only. Minimum £10 stake on odds of 1/2 (1.5) or greater on sportsbook (excluding Virtual markets). Further terms apply. #ad
Full T&Cs
What is the horse racing Going?
The horse racing Going is a way of describing the state of the ground at a racecourse. It is applied universally across a country's racecourses, so trainers, jockeys, bookmakers and punters alike can have the best possible idea of what to expect from the ground ahead of each race.
What are the different types of horse racing Going?
There are seven types of Going that are used to describe turf-based racecourses in the UK and Ireland. These range from hard through to heavy and are discussed in more detailed below.
Hard
Hard is at the far end of the Going horse racing scale but a race is highly unlikely to ever take place in these conditions, as the most trainers would feel it was unsafe for their horses. In this situation the ground would realistically be watered to make it more moist, safe and appealing for horses.
Firm
It is fairly rare to see a horse race take place when the Going is declared as firm, though it is possible to see flat races run on firm ground in a dry summer. This is less likely for National Hunt races, due to the safety concerns associated with horses landing on ground with little give. As with hard ground, those who maintain the course would be inclined to water it, in the hope of altering the horse racing Going.
Good to Firm
You may see a racecourse declare the Going as Good to Firm during a dry period of weather. The ground would be expected to be fast in these conditions and would be better suited to sprinters in flat races than any National Hunt racing.
Good
As the name suggests, Good conditions are ideal for most horse races and the majority of horses will be comfortable running when the Going is declared as Good. The ground will contain some moisture without being too soft and you can expect large fields to be attracted to these conditions.
Good to Soft
A racecourse declared as Good to Soft, or Yielding in Ireland, contains a little more moisture than one considered Good. It is still considered suitable for the vast majority of horses, with only those favouring very fast or very slow ground at a real disadvantage. You can expect to see many racecourses declare their Going as Good to Soft throughout the National Hunt season.
Soft
Soft Going can occur during a wet period, particularly in colder months when the sun is slow to soak up the moisture in the ground. Race times will be noticeably slower than on Good ground, and Soft course specialists with plenty of stamina often thrive at the expense of their rivals who prefer better ground.
Heavy
Prolonged periods of rain can result in the ground become saturated and defined as Heavy, which is the most severe of all the types of Going. This will only appeal to a select group of horses, with many struggling to make it round a gruelling course, and trainers often withdrawing their horses to protect them from overexertion or injury.
Other types of horse racing Going
In Britain and Ireland, the types of horse racing Going you're most likely to hear mentioned are described above. All-weather racecourses are different though, with tracks ranging from fast through to standard and slow.
Over in Australia, they break the different Going descriptions down a little more than the UK and Ireland, utilising a 10 point system. This ranges from 'Firm 1' for a dry, hard track, through to 'Heavy 10' to indicate a very wet track.
As for the US, turf tracks follow a similar scale, starting Firm and Good, before rain can cause track conditions to become Yielding, Soft and, in extreme situations, Heavy.
How is the horse racing Going determined?
In the past, the horse racing Going was evaluated by each clerk of the course, but the Going is now determined in a different way across UK racecourses, courtesy of the GoingStick. The GoingStick was introduced around 2007. It resembles a spade and is pushed into the ground at various points on the course, with a number being recorded to correspond to the type of Going.
Irish racecourses have been more reluctant to use the GoingStick, preferring to rely on the clerk of the course to use their own judgement.
Is the horse racing Going important for picking winners?
The horse racing Going can be crucial when picking race winners, particularly when it veers towards the extreme ends of possible conditions. Some horses are at their best when the ground is sodden, whereas others much prefer firmer ground. If you study a horse's progress, you can use this to your knowledge.
The 2001 Grand National took place in tough conditions, with the Going declared heavy and many mudlarks proving popular in the days leading up to the race. Only four of 40 horses finished the race, led home by Red Marauder at odds of 33/1.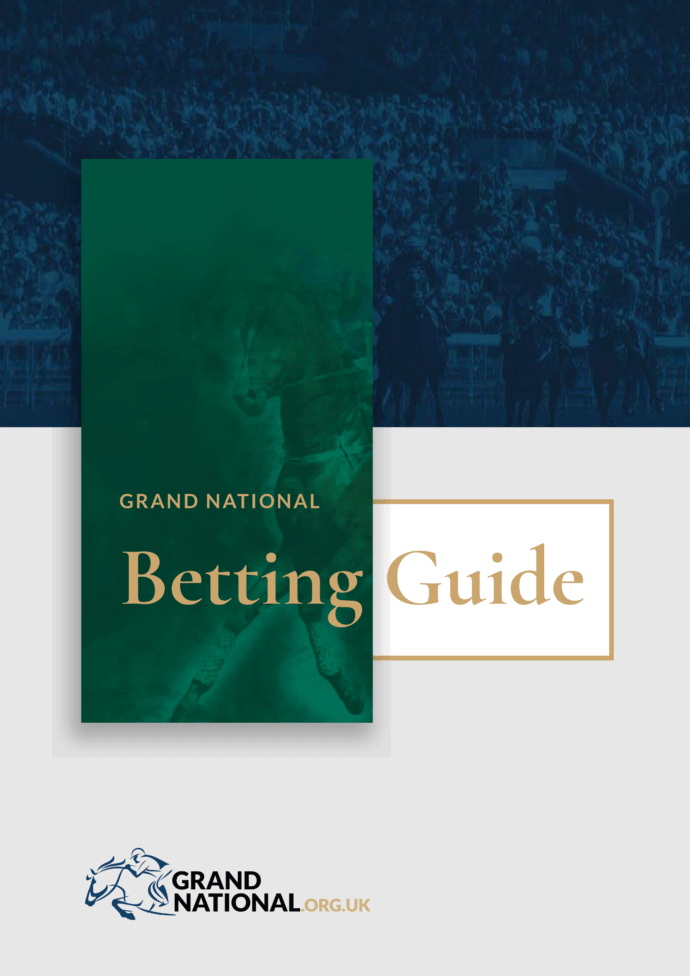 Download our Grand National Betting Guide
You might also like…