Last Updated 8 Jun 2023 | By Enda McElhinney | Commercial content | 18+ | Play Responsibly | T&C Apply | Wagering
May 17th 2023, 12:53 pm
By Enda McElhinney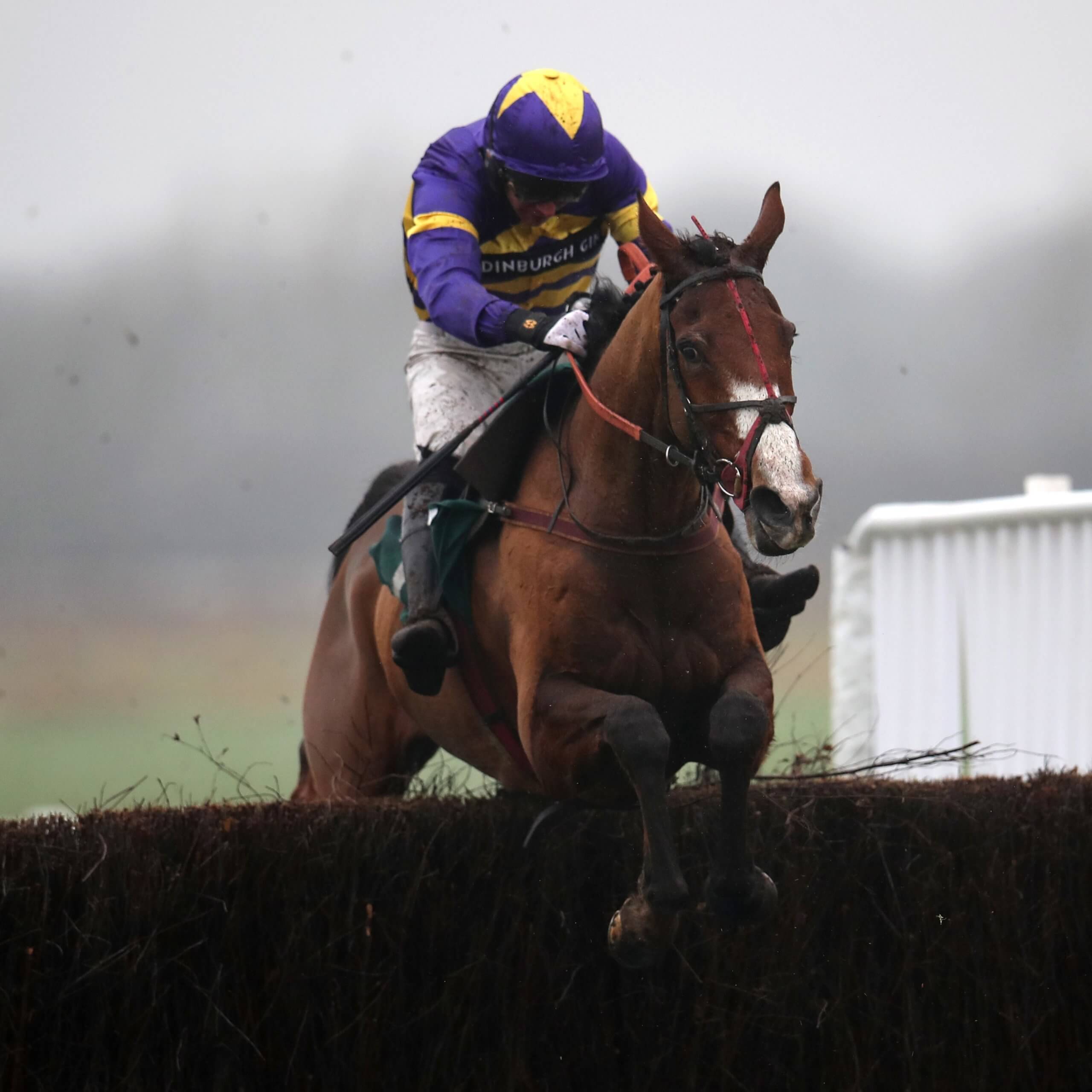 Image via @AtTheRaces on Twitter
Trainer Lucinda Russell is set to increase her chances of further success in the coming seasons, after announcing a training alliance with Michael Scudamore.
Russell is Scotland's pre-eminent handler and last month she secured her second Grand National victory as Corach Rambler scored in fine style, adding to the 2017 Aintree victory of One For Arthur.
Russell said she was "hungry to get better" after outlining her plan to grow her numbers by joining forces with Michael Scudamore this summer. She saddled a career-best 71 winners last season alongside her partner and Michael's father, Peter Scudamore.
Changes afoot for Scotland's top yard
Michael Scudamore will move his operation and most of his horses to Scotland, while his brother Tom Scudamore will take over at his Eccleswall Court yard in Herefordshire.
Tom Scudamore announced his retirement from race-riding this year and will run Eccleswall Court as a pre-training and satellite yard, opening up accessibility for campaigning horses in the south much easier for Russell and her team based in Arlary House Stables in the Kinross countryside, half an hour north of Edinburgh.
"We want to try to continue at the level we've been operating at," said Russell, who won more than £1.5 million in prize-money last season.
"It makes sense to combine the two yards and it will be great to bring Michael on board to strengthen our position with increased numbers and quality.
"It was fantastic to finish sixth in the trainers' championship last season but it makes you hungry to get better and we've been thinking about this for a while."
Tom Scu hoping team ethos will pay off
WTom Scudamore was retained rider for David Pipe in the latter part of his career, but he also teamed up with his brother to win the 2015 Grand Annual Chase at the Cheltenham Festival for Michael on New Sensation.
He believes having a satellite yard in England will be a massive benefit to Russell's operation when it comes to targeting races in the south, and says plenty of thought has gone into the announcement.
"The main question was how can we continue to improve and consolidate after a great season," said Scudamore. "We believed this was the best way. I'll be doing the pre-training and Eccleswall Court will also be a satellite yard, and some loyal local owners will continue to have their horses trained there.
"Lucinda had winners all over the country last season, but this move means it won't be fleeting visits and geography will no longer be a stumbling block."
Opportunities the motivation for Michael Scudamore
Michael Scudamore sent out 13 winners last season and his big-race CV includes victory in the 2013 Welsh Grand National with Monbeg Dude.
With his father already assistant trainer at Russell's base in Scotland and his brother now recently retired from race-riding, he sees the new move as a great opportunity for all concerned.
"Hopefully we can take even more steps forward together," he said. "The timing has worked out well with Tom retiring and our owners have been really supportive of the move. We're taking some nice young horses and this opens up more opportunities as travelling will be much less of an issue."
Latest News
October 26th 2023, 1:24 pm
RACING-ENG-NATIONAL Jockeys ride their horses after starting the Grand National horse race on the final day of the Grand National Festival at Aintree Racecourse on April 6, 2019. Oli SCARFF / AFP The most famous steeplechase in the world, the Randox Grand National at Aintree, is set to undergo some significant change from 2024 onwards […]
October 11th 2023, 12:27 pm
Image via @GBRacing on X Trainer Christian Williams is looking forward to the journey that he hopes will bring him to Aintree in the spring with star staying chaser Kitty's Light for a tilt at the Grand National. The Ogmore Castle-based handler is adamant that Kitty's Light is 'made' for Aintree in the spring and […]
September 20th 2023, 10:43 am
Image via @RacingTV on X Grand National hero Corach Rambler is likely to begin the new season at Kelso in late October, says trainer Lucinda Russell. The three-and-a-quarter-mile Edinburgh Gin Chase at the Borders track on October 28th is being touted as a starting point for a horse with Cheltenham Gold Cup aspirations this season. […]