Welcome to your complete guide to the Aintree Grand National. Find an indispensable aid to finding the winner of the World's most famous and prestigious horse race. The Grand National 2018 will be held on Saturday, April 14th and Grand National betting is already in full swing.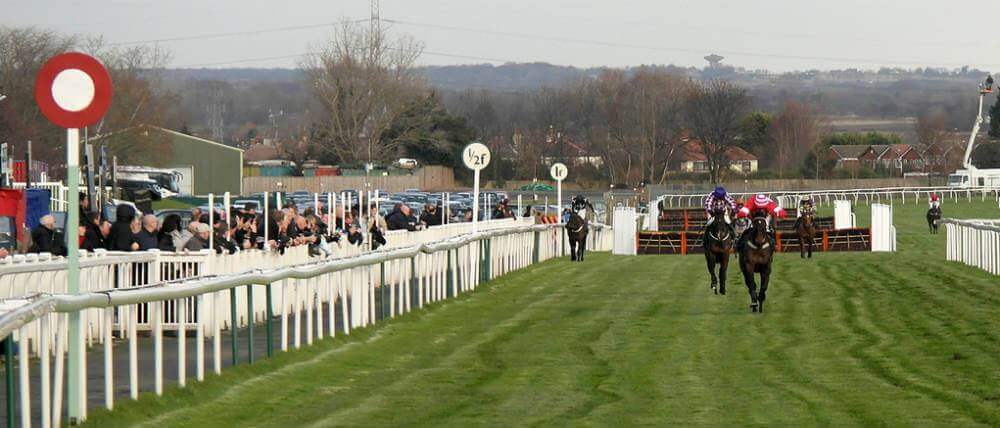 We have tipped six of the last 14 winners, including Rule The World at huge odds of 50-1 in 2016. Again with Pineau De Re at 33-1 in 2014 and Neptune Collonges at 40-1 in 2012.
The 2018 Grand National will take place on Saturday 14th April at 5:15pm. A total of 21 races will be run during the Grand National 2018 Festival. It starts with Grand Opening Day on Thursday 12th, Ladies Day on Friday 13th, before Saturday's Grand National Day.
Aintree Racecourse will host over 150,000 racegoers across the 3 days. An estimated worldwide audience of over 600 million people will tune in to watch on TV.
Our site contains everything you need to know about this magical race. It is one of the highlights of the sporting year. The four-and-a-half mile marathon event captures the imagination of millions of watchers around the world. It has an ability to consistently produce thrilling finishes and heart-warming stories.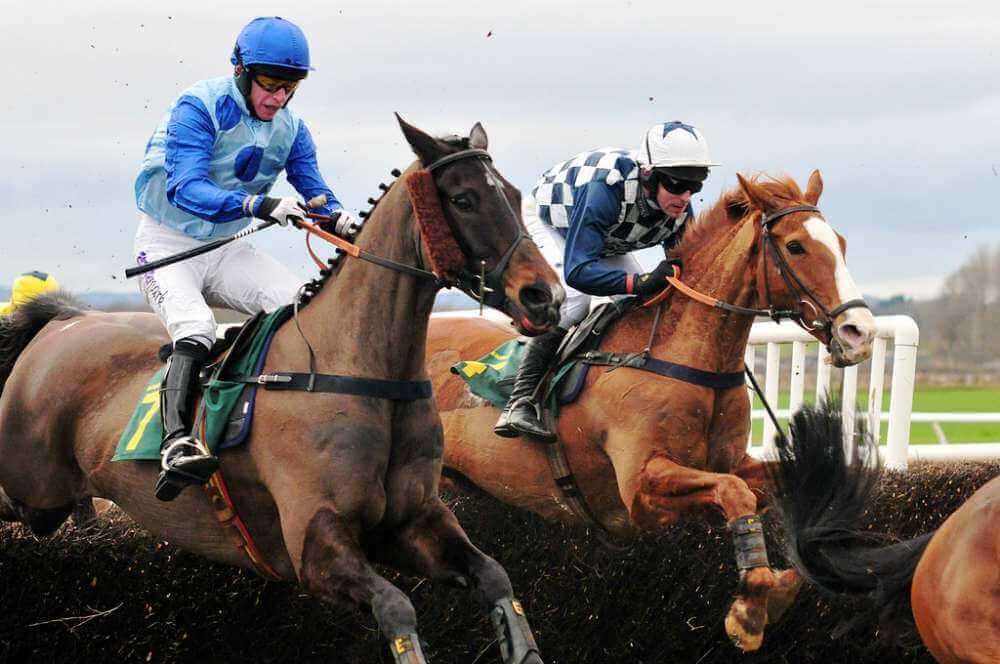 Grand National History
Grand National History has made the likes of Red Rum, Aldaniti, Jenny Pitman and Ginger McCain household names. Whilst fences such as Becher's Brook, The Chair and the Canal Turn are equally familiar.
Given the race's long history, it is no surprise that many milestones have been reached and remarkable stories have unfolded. For example, no horse has run in the Grand National more times than Manifesto. He competed in eight Grand Nationals between 1895 and 1904, winning in 1897 and 1899. He finished third on three other occasions.
The Aintree Grand National was first run in 1839. Bruce Hobbs, aged 17, was the youngest winning jockey in 1938, on Battleship, the smallest horse ever to win.
Dick Saunders, aged 48, was the oldest successful rider on Grittar in 1982. It was his first and only Grand National ride, after which he retired.
Jenny Pitman was the first woman to train a Grand National winner. She captured the race for the first time with Corbiere in 1983 and again with Royal Athlete in 1995. While in 2009, Venetia Williams became the second woman to saddle a National winner. She won with Mon Mome (11 years after she had actually ridden in the race). More recently both Sue Smith (Auroras Encore 2013) and Lucinda Russell (One For Arthur 2017) have trained Grand National winners.
Plenty of the race's most fascinating stories revolve around its fearsome obstacles. The least number of horses to complete the race is two, in 1928: Tipperary Tim and Billy Barton (who remounted). In 2001, Red Marauder beat Smarty where only four of the forty horses completed, with two having to be remounted.
See our Grand National History and Facts & Figures sections for more fascinating Grand National stories.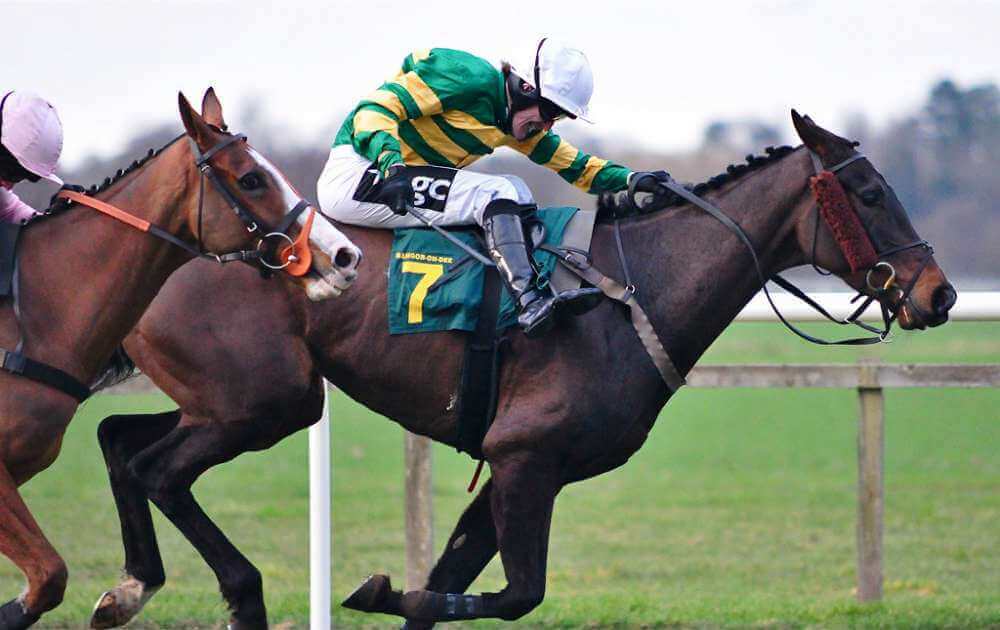 Grand National Tips
We are advocates of learning lessons from the past when trying to find the winners of the future. For example, prior to 2015 only Red Rum had managed to carry more than 11st 5lbs to victory since way back in 1957? Many Clouds broke that sequence by carrying a welter burden of 11st 9lbs to victory.
Just as noteworthy is the fact that no seven-year-old has won for more than 70 years and we have to go back to 1915 to find the last successful six-year-old. In fact, since 1992, only 10 of the six and seven-year-olds to take their chance have even completed the course (including Le Mercurey in 2017). Experience, therefore, counts in the Grand National and 18 of the last 22 winners (including 11 of the last 13) were aged either 9, 10 or 11. In that period there have also been three eight-year-old and one twelve-year-old winner. The last teenager to win the race was over 90 years ago (Sergeant Murphy in 1923), although 13-year-old Vics Canvas was a gallant 3rd in 2016 at odds of 100/1.
For those wanting to see this magnificent event live, we have all of the information you'll need to make the most of your visit to Aintree, including information on getting to the racecourse, ticket details, and a summary of all of the enclosures and facilities, many of which have been significantly upgraded in recent seasons.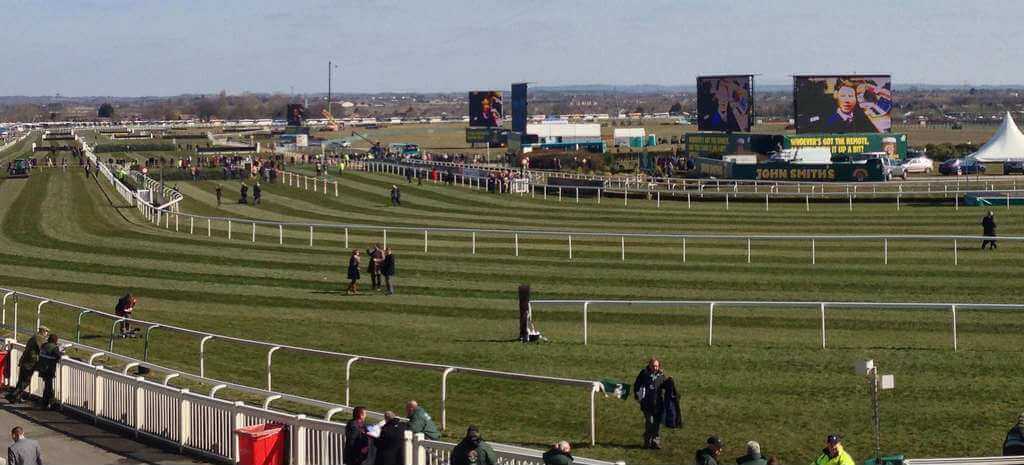 Grand National Course
As well as its fascinating past, Aintree's unique course contributes to the mystique surrounding the event. The fence-building programme starts approximately three weeks before the Grand National meeting is run, with around 150 tonnes of spruce branches sourced and transported from forests in the Lake District. Each fence is made from a wooden frame and covered with the distinctive green spruce.
The Grand National course remains the ultimate test of horse and jockey. The race comprises two full circuits of a 2¼ mile (3,600 metres) racetrack, where challengers face some of the most testing fences in the world of jump racing including Becher's Brook and The Chair, now two of the most well-known landmarks in the country.
Becher's Brook, the sixth fence on the first circuit, was named after Captain Martin Becher who was unseated from his mount, Conrad, and fell into the ditch when leading in the first ever Grand National in 1839. "Water tastes disgusting without the benefits of whisky" he reflected and the obstacle bore his name from that day.
When it was first run at Aintree in 1839, the race featured a solid brick wall as one of the obstacles, although that was abandoned after five years.
Ahead of the 2013 renewal, some of the fences were re-designed for safety reasons and to aid animal welfare. While all 16 fences still look the same, the heart of four obstacles has been changed. The 3rd and 11th fences, which are open ditches, now have natural birch as their cores, while the 13th and 14th (which are the last two fences second time round in the National) now have plastic birch, replacing the traditional rigid timber frames. Find out more in our Course and Fences section.